Whether your child is starting kindergarten for the first time or returning to a new grade, there is a lot to do to prepare for the year ahead, including checking in on their worries, anxieties, and concerns. It's natural for children to be worried on the first day of school- after all, your child is returning to a structured group environment after months away. Some kids will embrace the shift with enthusiasm, while others may require a little more coaxing to adjust.
How to Prepare Kids For the First Day of School?
Here are a few tips to prepare kids for the first day of school.
#1 Spend the summer developing these essential skills.
There will be different teaching in primary school. Kids will be exposed to new people and environments and will be tested on their ability to interact both educationally and socially. Spend some time this summer with your child working on these crucial skills so that they can go through the Primary School gates joyful and confident.
The ability to listen to and follow simple instructions without being distracted
Have the ability to communicate their needs when they are sick, shy, or uncomfortable.
Feel at ease making new friends and interacting with other children.
Are willing to share their toys and take turns with others.
Feel at ease with new greets and discussions.
#2 Talk about the new school.
Talking about the new school is one of the tips to prepare your kid for the first day of school. As frightening as it may appear to you, you must chat with your child about their new school to make the transition a happy one. Allowing children to tell friends and family about the new school is a terrific approach to boost their confidence.
#3 Learn about the school.
It is good practice to get to know the school. Many schools host fun days, introductory days, virtual activities, and even Facebook groups for parents to socialize and adjust to their new surroundings. For example, if you choose Montessori education for your child; do not forget to visit the school's website.
#4 Follow the school routine.
For some children, the school day might be much longer than their time in the nursery. So getting them used to longer days outside of the house will be excellent preparation for when the tiring school day arrives.
#5 Get Social
A new school means it's time to make new friends and learn how to get along with others. Model turn-taking, sharing, and good manners, and try to create in-person and virtual play dates for your child to practice their social skills. Engage your kids doing activities that promote social skills. You can also help your child practice conversation skills by asking questions, expressing interest, and maintaining eye contact.
#6 Shop around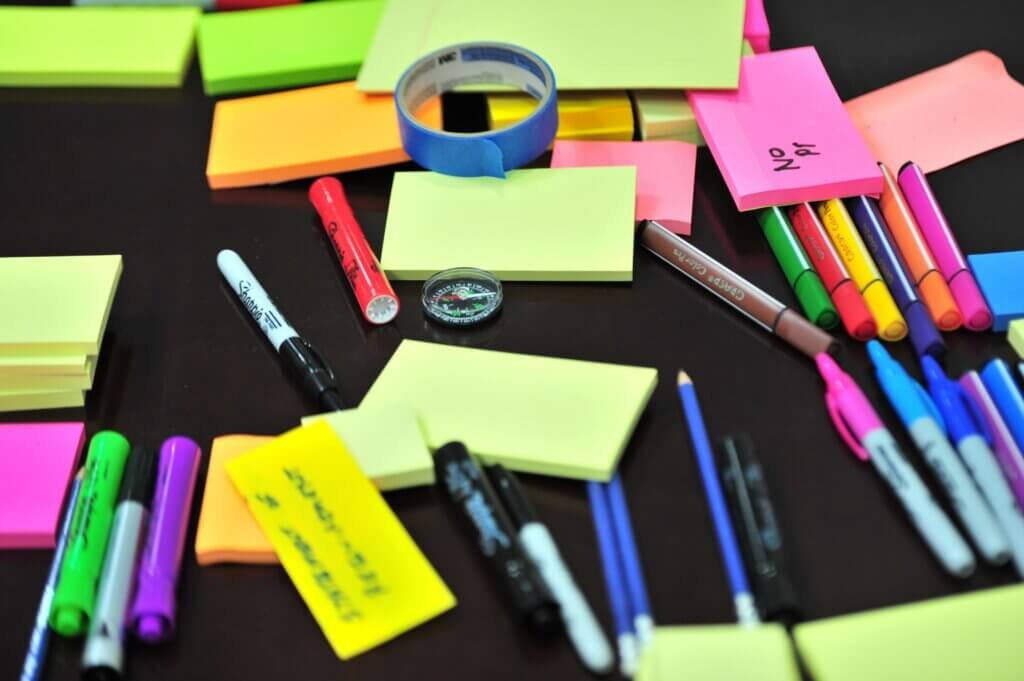 It feels amazing to start with new resources, whether education is traditional or virtual. Allow your kid to choose their new backpack, pencil case, lunch box, and water bottle, then get creative and personalize them together. Shopping for the school supplies will make them excited for their first day of school.
#7 Visit the school
Schedule a visit to the new school for you and your child, if possible. Your child can see his new classroom, gymnasium, library, and other facilities that he will use throughout the school year. This also allows you to ask the staff any questions or issues you may have.
Your child should enjoy touring the school! After all, the purpose of a school is to provide a safe, supportive learning environment that encourages creativity and independence.
#8 The Final Countdown to the First Day of School
You can countdown to the first day of school with your child in the same way that you countdown to Christmas. Countdown to the first day of school will make kids excited for sure.
#9 Get Ready the Night Before
Rushing to school on the first day is not a good way to start the school year.
Set out everything your child will need in the morning the night before to ensure that the next day runs smoothly. Make sure that your kid is involved in this process!
The following are some things to do the night before:
Choosing an outfit for the first day of school.
Organizing the school materials in the backpack.
Prepare as much as possible for breakfast and lunch.
#10 Make it Special:
The big day is here! Make it extra special by beginning the day with a breakfast of your child's choice. Be optimistic (despite your nervousness about sending your child to school) and compliment him on how good he looks and how much fun he will have at school with his friends.
You can also create a "First Day of School" tradition by snapping photos with a personalized sign that contains information about your child's school and current interests.
Takeaway:
Entering into a completely new environment could be scary for kids. Above are some ways that will help manage your stress or anxiety on the first day of your kid's school. Also, there is no need to worry because the best Montessori school have an environment that your child will surely love. Teachers at the school make sure that every child feels comfortable. Isn't it amazing? Don't panic. It's a big shift for your child, and it may take some time for them to adjust. The more relaxed you can be as the situation unfolds, the simpler it will be for your kid to adjust.